Back To Blog
At a certain time, your garage door will stop working properly. When this happens, you should avoid being taken by surprise. Hence, there are some common signs of a problematic garage door.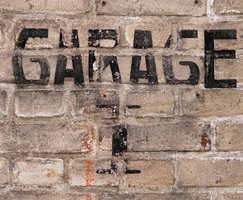 1. Your product is not closing or opening effectively
In that event, your photo sensors might not be aligned. Thus, if you see the lights on the opener blinking, you should get in touch with your garage door service provider as soon as possible. This problem can also be caused by a broken spring. Experts at Garage Door Repair Closter will provide you with high-quality professional assistance.
2. The garage door makes a squeaking sound
A squeaking sound is usually caused by a poor lubrication. Some of your garage door parts might be dry. Thus, all you have to do is buy either machine oil or Vaseline. As a consequence, those bearings and rollers will be kept in good running order. Taking into consideration the fact that this is a simple job, you can do it yourself.
3. Garage door openers make a grinding noise
When this happens, you garage door needs to be serviced. A grinding noise is usually caused by a broken gear. In that event, the best solution is to replace the entire electric panel.
4. Your door moves slowly
If your garage door is not going up or down with ease, you will have to deal with a broken spring. This problem can occur due to the fact that the spring needs to be adjusted. However, you should get in touch with your garage door contractor as fast as you can. On the ground that every spring is under high tension, it can cause several accidents. As a result, you must stay away from your broken door.