Back To Our Services
The electro-mechanical wonder that is the garage door opener has made our lives a lot easier. With this wonderful machine, we are able to operate our garages remotely. With just a push of a button, we can conveniently drive our cars out of the garage in the morning so we can go to work as well as park easily and safely later in the day.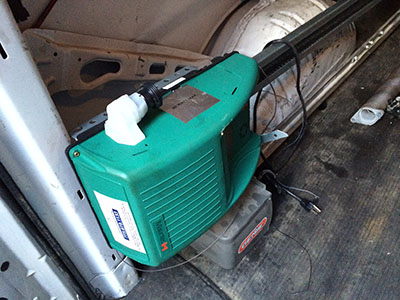 Choosing the Machine
Just like everything in life, you have a lot of choices to make pertaining to the opener you'll finally put up in your garage. First off, if you're a little brand conscious, you'll be happy to know that we have the best and most popular brands available. We have Allister, Liftmaster and Sears – just to name a few. Aside from the brand, you also have to know what type of drive assembly you require or prefer. You have the choice between belt, chain and screw driven units. We know that the decision making alone may be a little bit daunting, that's why we're ready to help out by explaining to you the differences between units as well as the benefits and disadvantages of particular types and brands.
The Professional Difference
Just to give you an idea of the differences, we'll take a look at the noise levels while the unit is in operation. The noisiest by far is the screw driven model, next is the one with the chain assembly and the quietest is the belt driven model. Then, there's also the matter of what type of motor you need in relation to the type of door that you have. It's these kinds of technical things that we are happy to help you out with as you decide on the best garage door opener for your home.
Back To Our Services